Preparing for Delivery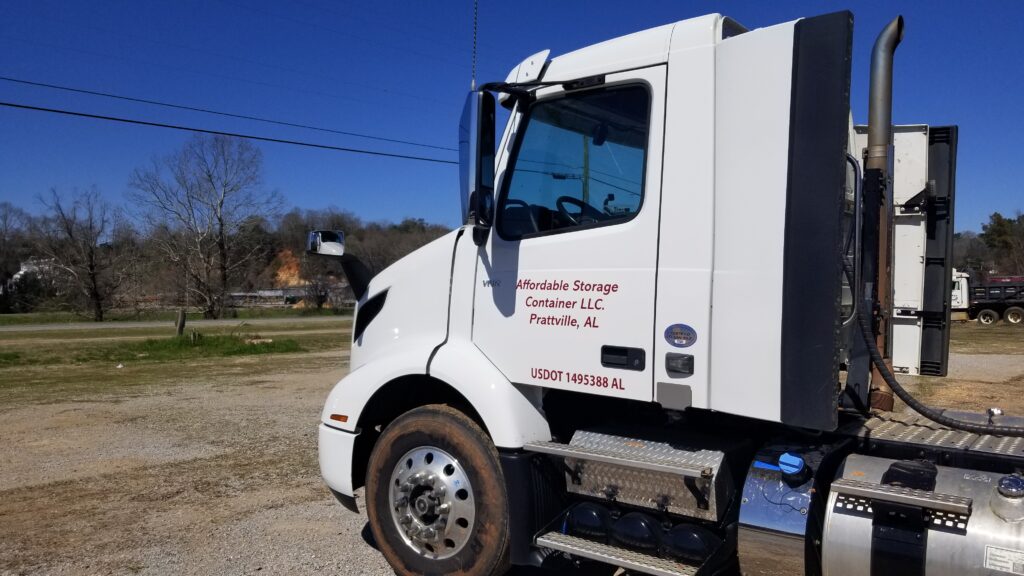 We're excited to help you with your storage needs. In advance of the arrival of your container, there are a few things to know that will help the both of us in delivering your container.
We will call you to schedule a time for delivery. Unlike the utility companies, we won't give you large delivery windows causing you to wait around on us. Unless we run into day-of unforeseen delays or emergencies, we've gotten pretty good at estimating the time it takes to get from our yard to your address, and we schedule our day accordingly.
Make sure that the area where you would like the container to be delivered is generally flat and free of low-hanging tree limbs or brush. If the site is not flat, it could cause your container to not sit square. This could cause issues with how the doors of the containers open and close.
Make sure the path from the main road to the delivery site on your property or job site is free of large mud holes or ruts. Tractor trailers don't do well in poor off-road conditions.
Make sure where you want the container delivered is easily accessible by a tractor trailer. We pride ourselves on being able to get into some pretty tight spaces and angles. For a 40′ container to be delivered, we need 100′ of space from the end of the unloaded container to the front of our truck. For a 20′ container, we're able to do it in 80′.
Someone will need to be present on-site during the delivery window to guide us where the container will be unloaded. We understand that some may want to describe where to place it over the phone or internet, assume we've never been there and cannot visualize it. Having someone on-site at delivery eliminates the need for us to come back and move it again due to inaccurate delivery placement. It also allows us to do a walkaround with you to ensure the condition of the container is satisfactory at delivery.
We understand during the lifecycle of a job site, equipment including containers must be moved to a different location to complete the job during the rental period. We are happy to move the container for you after the initial delivery; however, there will be moving charge, equivalent to your initial delivery fee.