40 Foot Storage Containers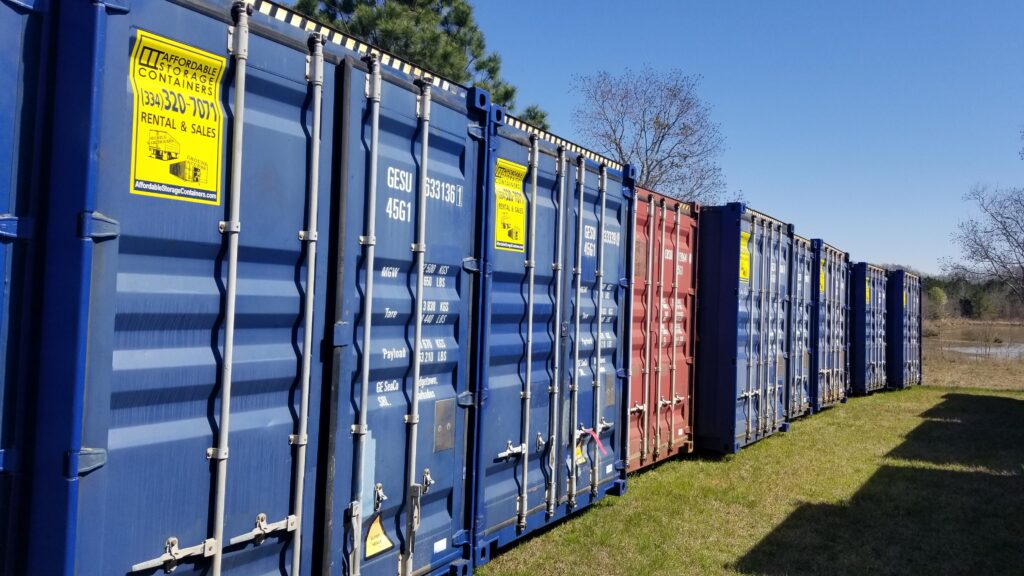 We have 40′ storage containers for rent. The 40' storage container, also known as a shipping container or conex box, is by far the most popular option for ample, secure onsite storage. Our standard 40′ containers have dimensions of 40' L x 8' W x 8.5' H.
We also have high cube containers. High cube containers have an additional 1 foot of height to the container. The high cube dimensions are 40′ L x 8'W x 9.5′ H.
Both 40′ containers can hold a massive amount of goods or large equipment inside. The high cube container is a great option if you plan on driving a forklift into the container.
With such a large footprint, these containers do need ample amount of space for delivery. A 40' container requires 100' of space for the truck and trailer. Its corrugated steel construction makes it tough, durable, and incredibly secure. The steel exterior also provides a strong weatherproof shell, keeping your goods safe and dry inside.